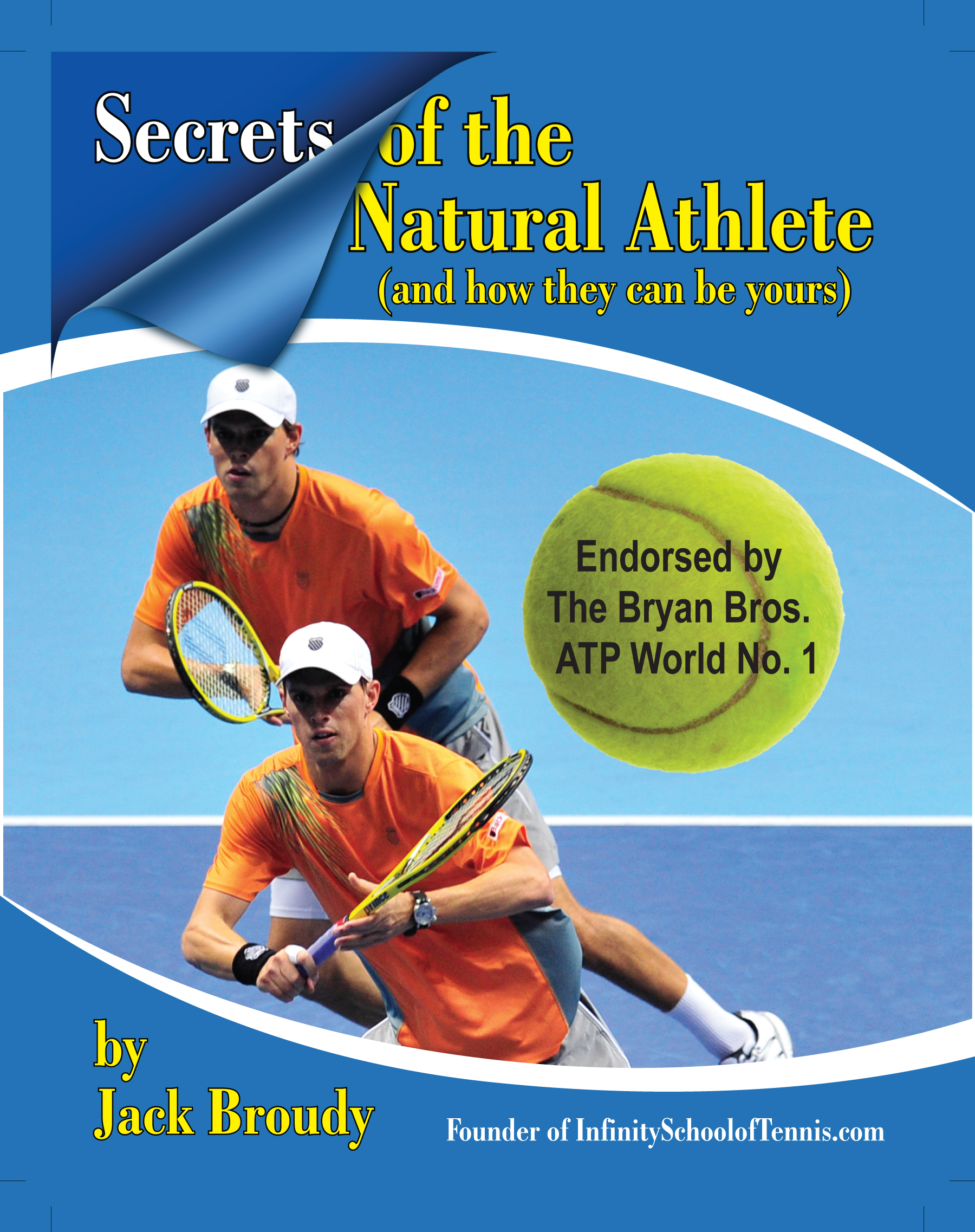 The 8-Board and Jack's methodology help any level player. I use them in my Nike camps as well as with the players on my top-ranked Varsity teams. Jack's 8-Board and training system provide the edge I need for my top-ranked teams. They promote fluid and balanced strokes.

Peter Smith - USC Mens Coach (NCAA Champions 2009, 2010, 2011, 2012, 2014)
Jack Broudy's 8-Board® and his Infinity Tennis System™ Revolutionize the attainment of complex athletic abilities and propels one onto the fast-track of effortless power and control in the game of tennis.

The Infinity School of Tennis is a true breakthrough in the way the game of tennis is both understood and taught.
Radically improve your entire game!

Jack Broudy's Infinity School of Tennis
"Jack's System has already changed the sport of tennis forever...at least for me and hundreds of my students including Sam Querrey!" -Tim Schnaible, Match Tough Tennis, Woodland Hills, CA
"I've used the fundamentals of Jack's method for my son and all of my students. And it works for everyone!"
-Steve Johnson, San Clemente Racket and Fitness Club, (His son Steve Johnson Top 50 ATP, NCAA Champion)
The Real Spin on Tennis: Pre-Wimbledon Show