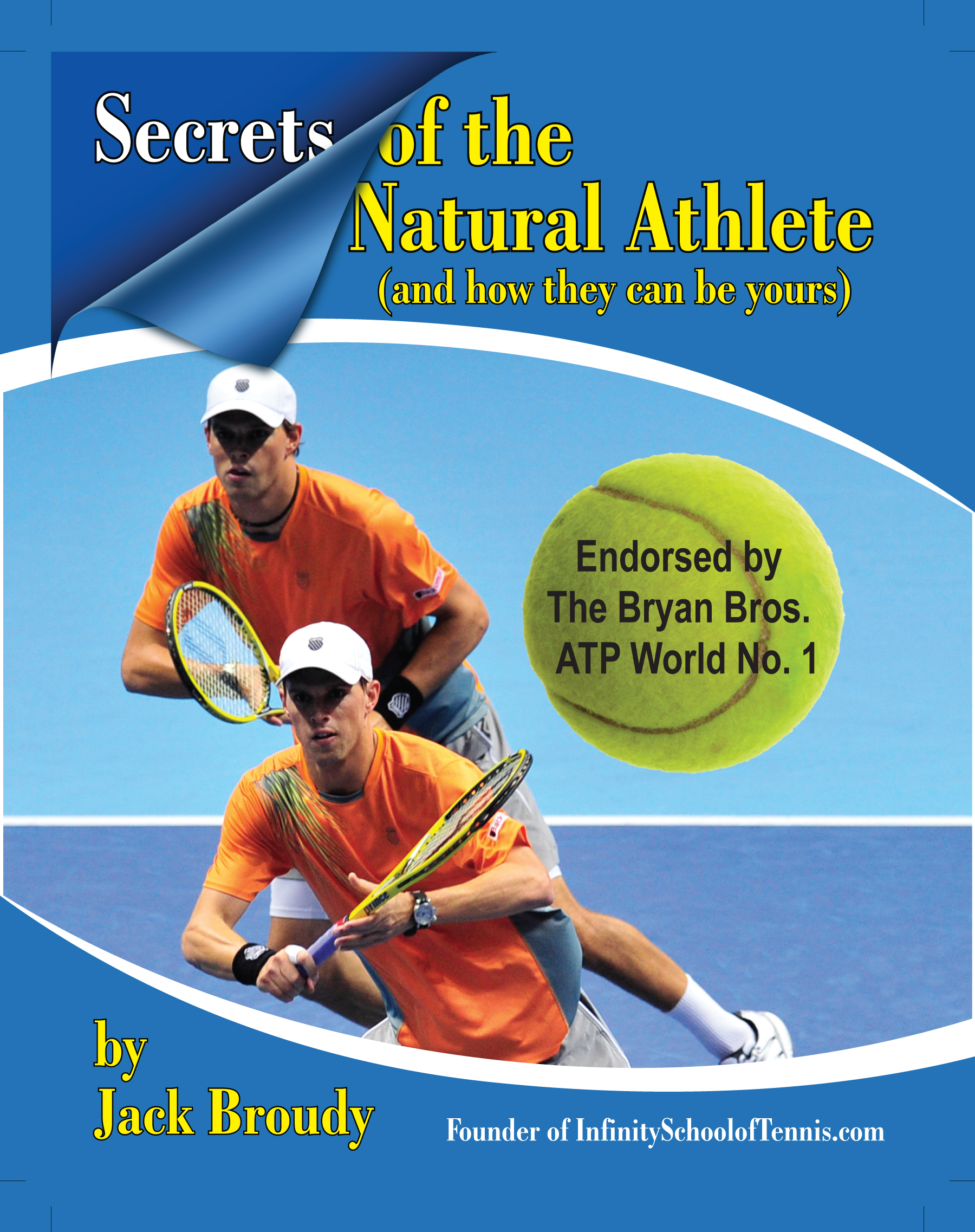 The 8-Board and Jack's methodology help any level player. I use them in my Nike camps as well as with the players on my top-ranked Varsity teams. Jack's 8-Board and training system provide the edge I need for my top-ranked teams. They promote fluid and balanced strokes.

Peter Smith - USC Mens Coach (NCAA Champions 2009, 2010, 2011, 2012, 2014)
Jack Broudy's 8-Board® and his Infinity Tennis System™ Revolutionize the attainment of complex athletic abilities and propels one onto the fast-track of effortless power and control in the game of tennis.

The Infinity School of Tennis is a true breakthrough in the way the game of tennis is both understood and taught.
Radically improve your entire game!

Jack Broudy's Infinity School of Tennis - The Only Tennis Course based on Science - guaranteed to work!
"Jack's System has already changed the sport of tennis forever...at least for me and hundreds of my students including Sam Querrey!" -Tim Schnaible, Match Tough Tennis, Woodland Hills, CA
"I've used the fundamentals of Jack's method for my son and all of my students. And it works for everyone!"
-Steve Johnson, San Clemente Racket and Fitness Club, (His son Steve Johnson Top 50 ATP, NCAA Champion)
The Real Spin on Tennis - Live from France!